Softec Image Layer
Softec Image Layer is a component for embedding in an imaging environent to have a uniform access to photos across all environments that needs to access photos.
The component handles integration with photos at social medias such as Facebook, Microsoft Onedrive, Instagram and Dropbox.
Photos can automatically be downloaded in the backend using a download agent.
Softec Image Layer are used by large organisations handling large quantities of photos evey day as well as in our cloud infrastructure www.soft2print.com
The component integrates seamsless with Mediaclip™ Photo Product Creator Suite™.
Contact us to discuss your project.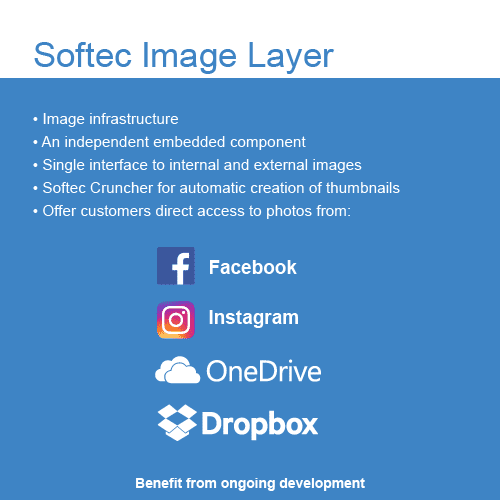 Brochure for Softec ApS
Contact us for a demo or to learn more.

Softec Image Layer - a component to help you integrate consumer photos.